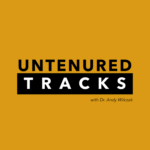 This week I interview Dragana Derlic about her research on alternative treatments for incarcerated people, specifically yoga and meditation.
Dragana Derlic is a 3rd year PhD student at the University of Texas at Dallas. Her research interests are alternative forms of rehabilitation for the incarcerated. These include but not limited to Yoga, Mindfulness, Meditation and Cognitive Behavior Therapy. Along with rehabilitation she is interested in reentry programs and recidivism rates. She has published on Alternative Offender Rehabilitation Programs and their use in correctional settings. Her work can be found in the Journal of Correctional Health Care (forthcoming). Currently, she is working on a program evaluation design for the Prison Yoga Project.
You can follow Dragana on Twitter @Dragana_Derlic.