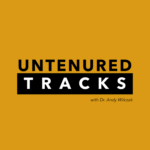 This week, I talk to Virginia L. Conn, a Ph.D. student in comparative literature at Rutgers University. Virginia's research is focused on the intersection between science fiction and socialism, with a specific focus on Chinese science fiction.
You can follow Virginia on Twitter @VirginiaLConn.
We weren't able to come close to finishing our conversation during this interview, so be on the lookout for part 2 at a later date.